News
A Heartfelt Gesture: Our Contribution to Alder Hey Children's Charity
Alder Hey children's inpatient mental health building to tackle growing mental health crisis in children and young people
In June 2021, our Directors came together to discuss a special way to express our gratitude for the success we achieved in FY21. The idea of making a one-time charity donation resonated deeply with many of us. After thoughtful deliberation, we decided to extend our support to three different children's hospitals.
One of these charities is Alder Hey Children's Charity, affiliated with Alder Hey, one of the nation's foremost children's hospitals. Alder Hey specialises in providing critical services to children and young people who are grappling with mental health challenges. This includes conditions such as anxiety, depression, eating disorders, self-harm, emotional and behavioural difficulties, obsessive and compulsive behaviours, and post-traumatic stress disorder.
At the time of our decision, Alder Hey was in the process of constructing a state-of-the-art Mental Health Unit and raising funds to establish an Innovation Hub, both of which were essential for the children and young people they serve. Many of these individuals had to travel to different parts of the country for treatment and support because there wasn't enough space at the existing unit. This posed a significant burden on them and their families, especially those who couldn't visit their loved ones due to distance and lack of accommodations.
We were more than delighted to make a contribution towards the development of these much-needed facilities. Once COVID-19 restrictions eased, our Marketing Manager and CEO had the privilege of visiting the hospital and were given an exclusive tour of the forthcoming Catkin Unit and Sunflower House.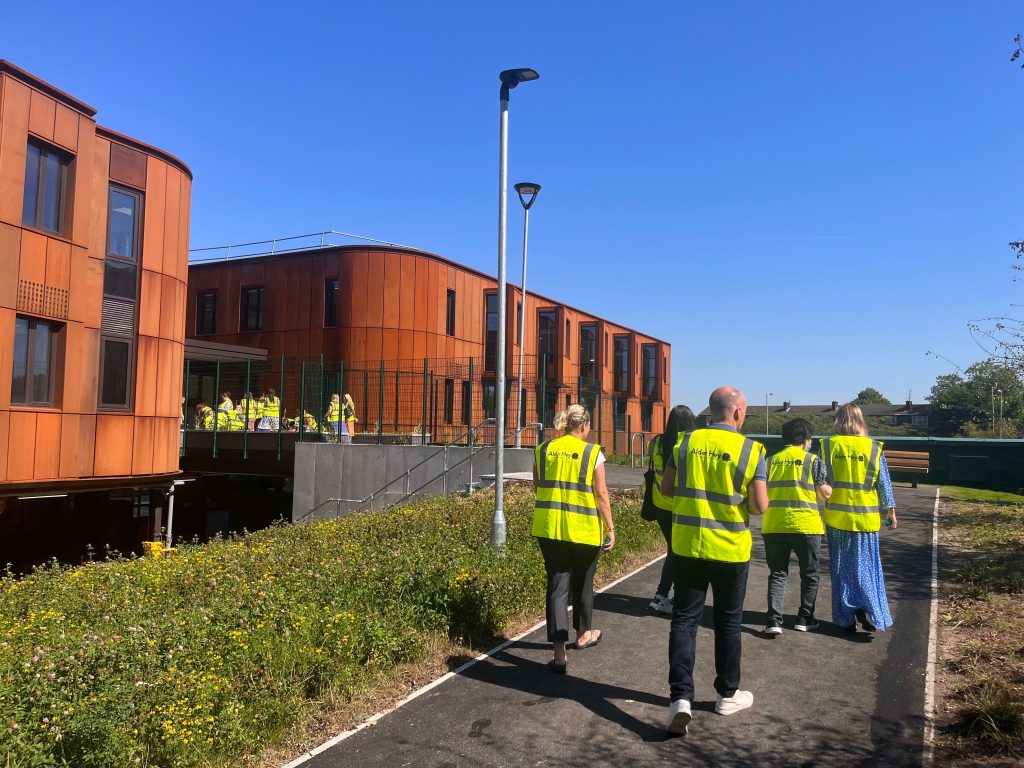 Our heartfelt thanks to Becky Parsons for the invite and for the kind words below:
---
"It was my pleasure to meet Paul and Bridie last week on the preview tour of our new Catkin Centre and Sunflower House. 
Thanks to the generosity of Mason Advisory and many other supporters, we've been able to provide enhancements to these essential mental health services which are provided on site at Alder Hey.
Every aspect of this build has been carefully considered and the priority has been to offer an inviting, safe space so that children and young people can stay in residential care with a 'home from home' feel.
They can learn, grow and play in an environment which has been specially designed to encourage life skills, while they receive care from our specialist clinicians. We could not have achieved this without support from our generous partners and supporters, and Mason Advisory are now a part of this wonderful legacy which will go on to support many children and their families in the future."
---
We eagerly anticipate the opening of the Innovation Hub and Mental Health Unit and are immensely proud to have played a part in supporting this vital cause. We believe in giving back to the community and making a positive impact in the lives of those who need it most.