About us
A simple approach to complex challenges: Mason Advisory is an IT consultancy that does things differently.
Who are we
Clients come to us because we solve complex business challenges through intelligent use of IT. We're here to help clients set their strategy and then deliver on those decisions.
Mason Advisory offers something a bit different from the traditional consultancy model: our clients know they'll get experienced teams where every member can quickly add value to an assignment.
And because we're independent, you know you can have confidence that our conclusions meet your needs. For 20 years, organisations of all sizes have trusted our consultants to deliver IT with an impact.
No jargon, no agenda, just straight talking.
OUR HISTORY
Our team has an established track record of delivering lasting change for clients across enterprises, government and emergency services.
The Mason Advisory brand was launched in May 2014, but the business started as Mason Communications in 1993, working with a range of clients from banks to MNOs. The company's success attracted new owners, Datatec, who created a boutique consulting conglomerate which eventually became a single limited company.
The Mason division shared the company's values, but not its customer base. So Mason Advisory Limited was created by Datatec to focus on serving clients which are consumers of IT services rather than providers or regulators. We continue to be an associate company of Datatec, a global ICT solutions and services group with revenues of over USD5 billion and operations in over 50 countries, but are now majority owned by our management team.





Frameworks
Technology Services 2 - RM3804
ICT services from strategy and service design through transition to operational deployment. Includes large project services and up to top secret classification.
G-Cloud 11 - RM1557
Cloud computing services covering hosting, software and cloud support on a commodity based, pay-as-you go service. For use by the UK public sector.
Management Consultancy Framework (MCF) - RM3745
Advice on finance, audit, HR, health and community, education, infrastructure, ICT and digital technologies for central government and wider public sector.
Management Consultancy Framework Two (MCF2)
Advice on business consultancy, strategic, complex and transformation issues, and procurement, supply chain and commercial matters.
Digital Outcomes and Specialists 4 (DOS4) - RM1043.6
For the digital transformation of public sector services; teams and individuals to build and support digital services; user research studios and participants.
Awards
UK's Best Workplaces 2020
Through the Trust Index© survey and Culture Audit© assessment GPtW capture both the employee feedback and the organisational practices that make up a truly impactful workplace culture.
FT – Statista – 2020 FT- UK Leading Management Consultancy
The report explores the consultancies most recommended by clients and peers, rated by sector and specialism. Plus: millennial professionals' search for meaning; weighing consultants' worth; the conflict of interest debate; a call for courage on diversity; HS2 blurs consultancy lines; Brexit and fees.
FT 1000: Europe's Fastest Growing Companies 2020
The FT 1000, compiled with Statista, a research company, lists the European companies that achieved the highest compound annual growth rate in revenue between 2015 and 2018.
Finalists in the MCA Awards 2020
Announced as a finalist in two categories at the prestigious Management Consultancies Association (MCA) Awards 2020. Nominated in the Best New Consultancy category, with an individual nomination for Young Consultant of the Year (Stephen Hall)
LSEG (London Stock Exchange Group) – 1000 companies to inspire Britain
The report celebrates some of the fastest-growing, dynamic SMEs in the UK and Europe with companies representing over 40 sectors and spanning every country and region across the UK. It also examines the opportunities and challenges facing businesses and looks at the sectors and trends that will shape the future of British economics.
FT 1000: Europe's Fastest Growing Companies 2019
The report recognises the companies that are the driving force of the European economy, and that have achieved the highest growth rate in revenue between 2014 and 2017. It reviews businesses from a wide range of industries in terms of revenue growth, headcount, and pre-tax profits. Alongside the rankings and an analysis of their composition, the report explores why growth is valued so highly
FT – Statista – 2019 FT- UK Leading Management Consultancy
The report explores the new regulatory landscape for the big four professional services, gender diversity, disruptive data-driven initiatives and the impact of Brexit in the consulting sector.
Great Place to Work – Excellence in Wellbeing
The new UK-wide award recognises organisations with excellent wellbeing practices. The accreditation tracks six key areas that drive a culture of wellbeing including, work environment mental and physical health, financial security, interpersonal relationships, work-life balance, and fulfilment at work.
Finalists in the MCA Awards 2018
Announced as a finalist in five categories at the prestigious Management Consultancies Association (MCA) Awards 2018. Nominated in the Performance Improvement in the Private Sector (with Rathbone Investment Management) and Best New Consultancy categories, with individual nominations for Performance Improvement Consultant (for Arun Sharma and Jon De'Ath), and Young Consultant of the Year (for Bharat Choragudi)
Mason Advisory recognised as one of the UK's Best Workplaces™ in 2018
The Best Workplaces™ awards represent the largest survey of workplace cultures and people practices, and the methodology behind the rankings is one of the most rigorous and highly regarded in the UK.
Best-of-the-Best Professional Service Organisations 2017 (SPI Research)
Recognised among the top 5% of performing professional services organisations in a benchmark survey conducted by independent research firm Service Performance Insight (SPI Research).
Management Team
Zheni Ronconi
Head of Corporate Services
Paul Pugh
Managing Director
Duncan Swan
Managing Director
Some of our other team
Maz Araghrez
A first-time dad, who fully utilised his wife's pregnancy to eat whatever he wanted without feeling guilty. Maz also enjoys mixed martial arts and non-fiction books.
Loice Mugwagwa
Loice has spent the last 5 years living and working in Scotland. She enjoys rock climbing , yoga and watching old episodes of Stargate. Her ideal holiday would be spent anywhere in Asia eating lots of mangosteen.
Khalid Rasool
Khalid joined Mason Advisory from the finance sector.  He loves watching Formula One and is an avid surfing fan.
Matthew Fountain
Matthew has recently joined Mason Advisory after 5 years with DXC Technology. He is a keen runner and loves to play racket sports in his spare time.
Alan Capewell
Alan is married with four children and lives near Derby where he gets to play golf, walk in the Peak District and watch Derby County. He enjoys craft ales and single malt whisky but not in the same glass!
Bridie Douglas
Part of the Mason Advisory fixtures and fittings for many years, Bridie is also a mother of one who thoroughly enjoys nothing more than going to the gym and walking her dog Alfie.
Tom Chambers
Tom made the questionable move from Australia to the UK with his wife. He's an avid basketball fan and still likes to pretend he can play at every chance he gets.
Sophia Syed
Sometimes grumpy. Mostly stylish. Sophia will say hello to every cat she meets. She thinks that the book is always better than the film.
Bharat Choragudi
Bharat has lived in India, the UAE, Spain and now the UK. He is a Formula 1 aficionado and travels the F1 circuit acting as a race official.
Tristian Willis
Tristian joins from the banking sector and has fitted well within the finance department. Tristian in his spare time enjoys training at the gym and loves nothing more than watching his favourite Manchester based football team.
Alex Sowerby
Married with a young child. Originally from the Cumbrian coast, Al spends many of her weekends in the Lake District, but still has some catching up to do on Wainwright's walks.
Adam Todd
Married with two children, Adam enjoys running and has completed the London Marathon. He's currently learning to play guitar, and hasn't quite given up hope of headlining at Donington one day.
Nicola Mansour
Nicola recently moved back to the UK after living in the Middle East for 12 years. She loves travelling and appreciating diverse cultures.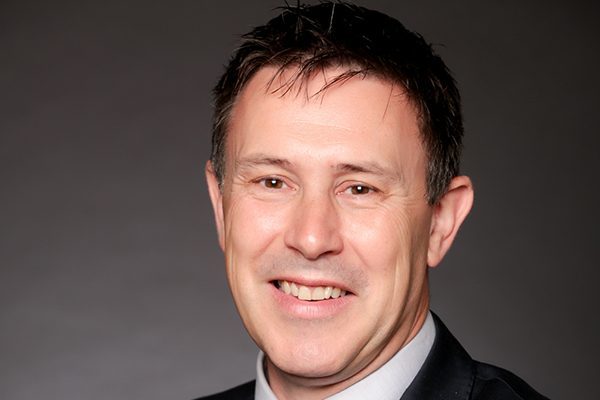 Mike Kingston
Married with three children, Mike is a sport addict; having retired from playing rugby Mike spends his time coaching youth rugby and trying to improve his golf handicap.
Stella Namugonda
Stella, mother to two young boys, loves spending time with her family and going to the gym.
Ben Chamberlain
Ben is married with two young children. In his spare time, he loves nothing more than to watch a good Sci-Fi TV series or be challenged to a competitive game of badminton.
Lizzie Mellor
Lizzie lives with her partner and two dogs and spends lots of time with her family. She also enjoys being active - running, hiking, and going to the gym.